IBN TOURS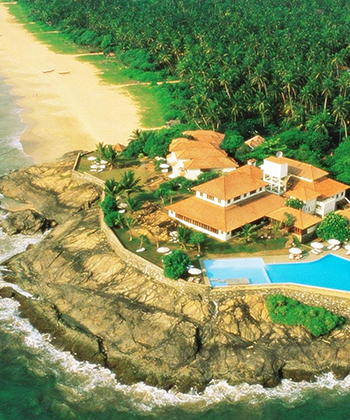 IBN proudly derives its name from the famous 14th Century traveller, Ibn Batutta, whose voyages in medieval times across the known world included considerable time in India. His fascination with our country's great cultural diversity, stunning natural beauty and exotic flora and fauna were re-told in his book The Rihla – My Travels, which could be considered the world's first 'travel' guide!
IBN Tours is made up of a dedicated team of enthusiastic professionals who have a passion for showing visitors the best that India has to offer. With a high level of expertise and an accumulated number of years of experience in providing all manner of travel services, IBN Tours' staff bring imagination and an outstanding degree of competence in delivering the highest quality of services to each of its valued guests and leave no stone unturned in ensuring their utmost comfort.Apart from offering a wide range of popular tours throughout the Indian subcontinent, IBN Tours also focuses on creating unique custom-made programmes with a special emphasis on wildlife & photographic tours for those nature-loving travellers who are looking for the extraordinary. Our goal is to provide all our travellers with an experience that will leave an indelible mark of incomparable memories that will last a lifetime.Our hand-picked associate offices in all the major cities of India & the subcontinent meet our very high standards of expertise and professionalism and with whom we have established a long-standing and trustworthy relationship based on our own experience of working with them over the years. Our transport vendors have brand new vehicles of all makes and sizes to ensure absolute comfort and are driven by experienced and skilled drivers.When it comes to pricing, we promise to offer value added services to every dollar you pay! We believe in affordability without compromising on quality, and it is our ultimate goal to provide each visitor with imaginative journeys and to go beyond our guests' expectations.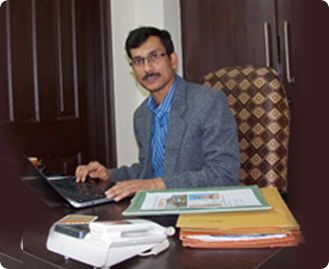 Sanjay Ojha Managing Director
Meet IBN Tours driving force
Sanjay Ojha, founder and managing director of IBN Tours is not just passionate about his job; he lives and breathes his commitment to tourism every day. From his modest background of growing up in one of India's most visited cities, Varanasi, he developed a natural affinity for tourism. In the process of acquiring a higher education, he managed to travel the length and breadth of India, and along the way, developed a deep interest in photography; even today, he is always eager to escort a cultural or wildlife photographic trip.
Over the years, Sanjay has developed an unerring sense of what constitutes good quality as well as good value, and during his years in the travel industry, he has accrued an impressive array of credentials and is highly respected by his peers. His personal product knowledge, his extensive contacts throughout India's travel marketplace and the impeccably high standards that he sets for himself and his staff put him in the unique position of providing and delivering high quality tours.